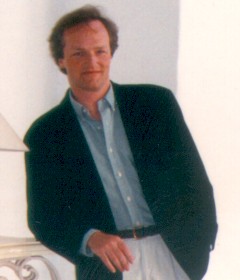 John
John is from Ayrshire in Scotland, now lives in Oxford and is technical manager of a web company.
Has a degree in Mechanical Engineering from Strathclyde University and a long time ago won the Scottish rounds of the original Great Egg Race, an engineering-based TV show/competition here in the UK.
Used to race 1/12th scale electric indoor circuit cars at international level.
Has spent rather a lot of time over the years constructing and maintaining formula racing cars - elder brother Anthony is a professional driver.

Other stuff...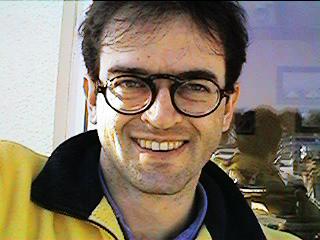 Dominic
Dominic lives in London and runs Cybersnaps
Has a degree in philosophy from King's College, London and studied economics at Edinburgh University.
Prolific inventor - featured in Tomorrows World Live in 1997, showcasing two of his designs.
Holds three WIPO (World Intellectual Property Org) patents.
Recently built a rooftop children's play structure in one day on top of a twenty storey Hong Kong skyscraper using 200m of bamboo scaffolding, two children and a lot of coir string. Resumé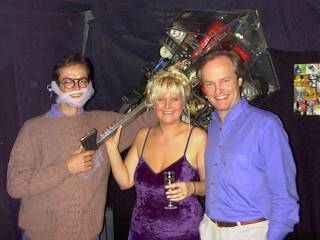 Rebecca
Runs her own Corporate Entertainment company - Eventz 2000
Knows all about violence - has a five year old boy!